---

From the age of hair arranging to the age of hair cutting. Two scissors were created in Meiji period from surgery scissors to styling scissors. Now developed into the current Matsuzaki hairdressing scissors.Matsuzaki was founded in 31st year of the Meiji period (1898) by Terukazu Matsuzaki at Hongo in Tokyo. Succeeded by Masayoshi Matsuzaki in 20th year of the Showa period (1945) and to the third and current generation by Kunihiko Matsuzaki from 47th year of the Showa period.(1972) 116 years have passed since the foundation of the company.

Taking the initial letters from the first name of each president, MA (MASAYOSHI),TE (TERUKAZU) and KU (KUNIHIKO) it became MATEKU, finally arranged as MATTECK and later adding the family name of MATSUZKI. The name of MATTECK MATSUZKI has Worldwide acceptance in the beauty industry. It was determined by the second generation/Masayoshi Matsuzaki in 1972 as CI and succeeded to the present third generation, Kunihiko Matsuzaki.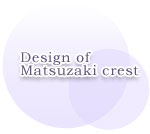 Design of traditional three metallic rings of Matsuzaki.
In Matsuzaki family, three metallic rings are considered to mean "manufacturer / hairstylist / customer"
based on scissors manufactured with Samurai spirit.
The three rings represent "harmony"---Human being live in harmony side by side. Therefore, we, Matsuzaki believe we have to pay respect to all, to be modest, to cultivate spirit and make our scissors strong and elegant.

1898: Terukazu Matsuzaki, First generation founded Matsuzaki Medical Instrument.
1951: Masayoshi Matsuzaki, Second generation moved the factory and head office to current location.
1964: Matsuzaki Seisakusho Co., Ltd established
1971: Matsuzaki Seisakusho Co., Ltd. changed to Matteck Matsuzaki Co., Ltd.
1972: Kunihiko Matsuzaki became the president, Third generation.
1980: The Company began development export market
1987: Capital increased to JPY 20,000,000
1998: Centenary anniversary celebrated.
2006: Started the sales of 2nd brand "MATTECK"
2010: Started the sales of 3rd brand "TERUMASAKUNI"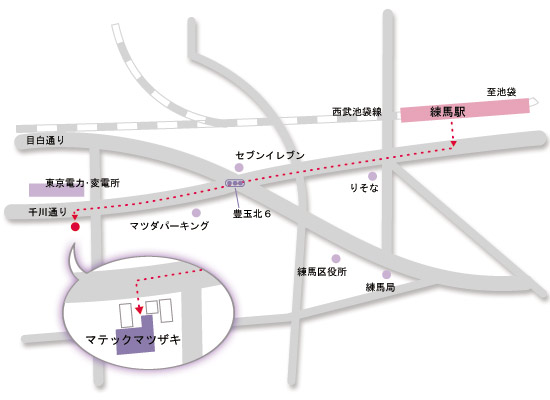 Matteck Matsuzaki Co., Ltd.
Head Office &Factry:
13-12,1-chome ,Nakamura Kita,
Nerima-ku,Tokyo,Japan, 〒176-0023
TEL: +81-3-3998-7111
FAX:+81-3-3998-5511
How to get to the Company
Nearest station: Nerima station
(accessible by the following three lines)
Seibu Ikebukuro line
Seibu Yurakucho line (subway)
Oedo line (subway)
*We recommend advance appointment for factory tour and business discussion and purchasing scissors at our office.
---